Hello, Saltleaf Golf Preserve
The Saltleaf Golf Preserve broke ground on June 14, 2022, the first of many milestones to come for the Saltleaf community. And a sneak peek at the great golf games ahead for guests and Saltleaf residents.
The event was held at the current Raptor Bay Clubhouse (also soon to be renamed and reimagined), with guests from the city & county, London Bay Development, design partners and the media. (See press coverage highlights from Golfweek and News-Press.) Golf architect — and four-time major champion — Raymond Floyd spoke about his plans for the new course. As the original designer of Raptor Bay Golf Club, he brings a deep passion for this extremely successful course he designed 22 years ago. Formally retired since 2013, Floyd turned down countless projects — until this one. "I'm in," he said after learning that he was free to again follow his philosophy of embracing the Florida habitat, a practice that was ahead of its time. "I've always been fond of trying to lay a golf course out as a part of the natural environment and let nature be the beautiful thing that it is," Floyd said.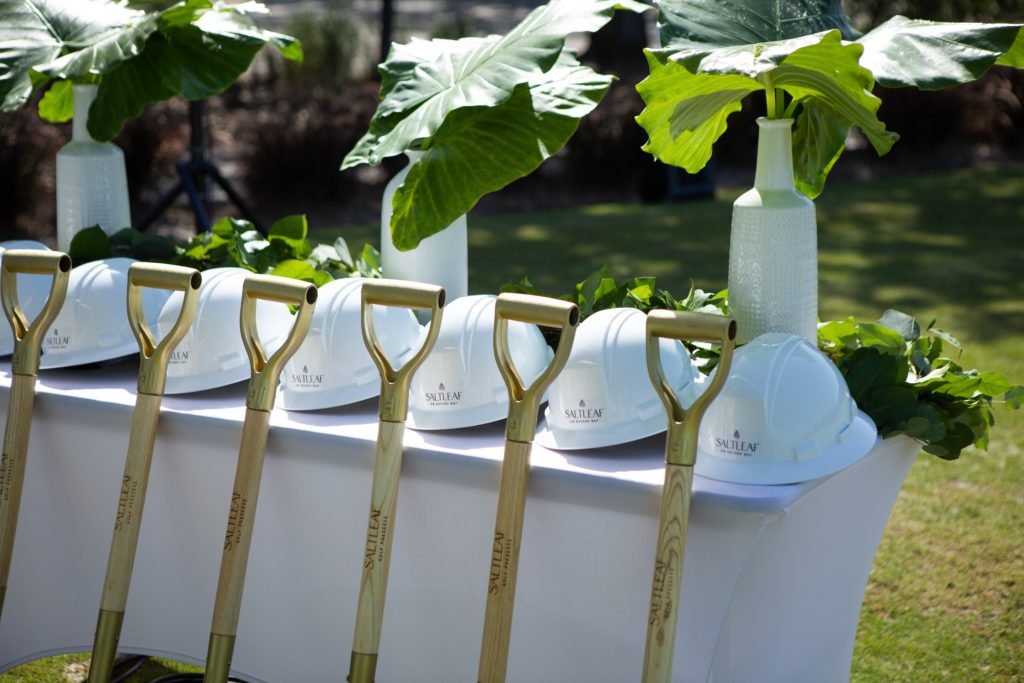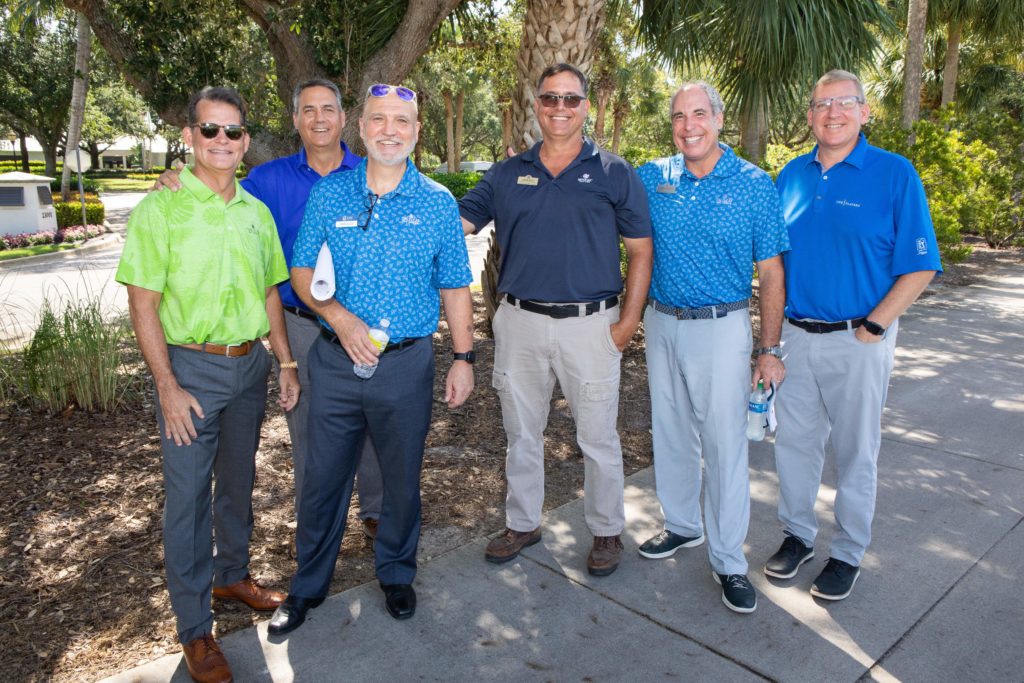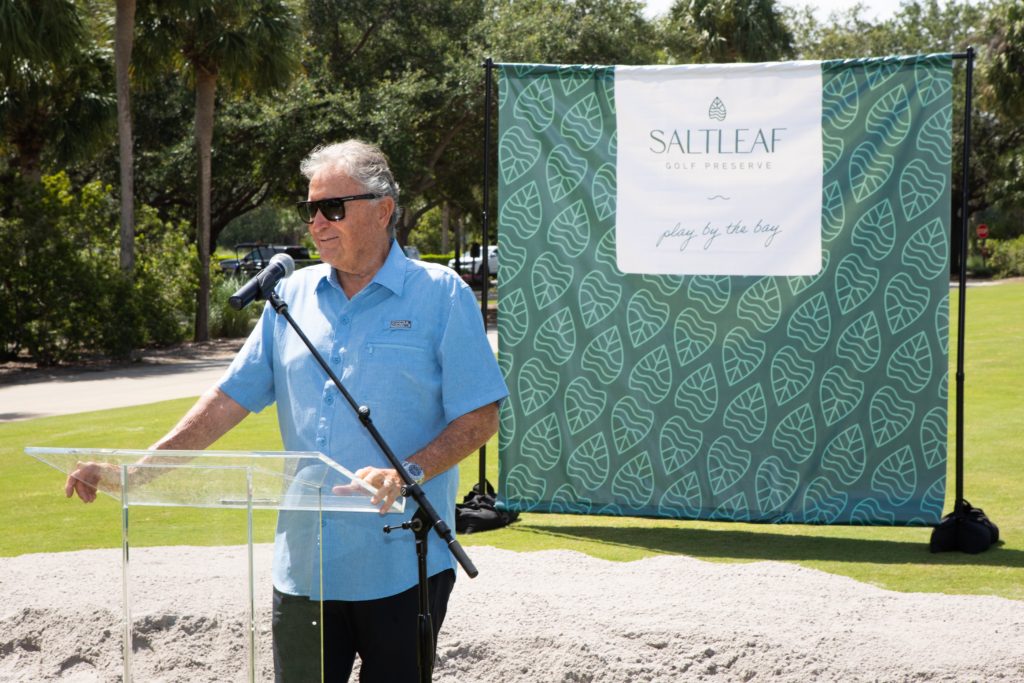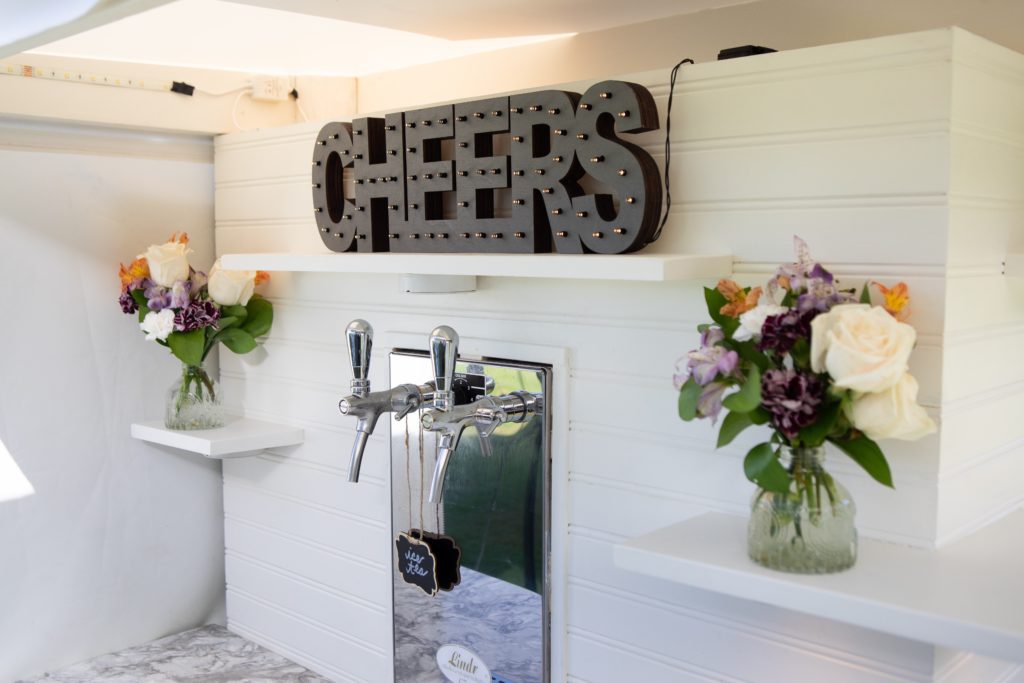 Like Raptor Bay, Saltleaf Golf Preserve will have naturally exposed sandy areas, but no formal bunkers. Speeding up play, this popular feature at Raptor Bay also requires less alteration of the natural terrain. All 18 holes will be redesigned, providing a fresh variety of elevations, challenge and more natural beauty. Also new: a 9-hole short course to welcome players of all ages and abilities.
Saltleaf Golf Preserve will open in early 2023, but from now until July 31 Raptor Bay aficionados are invited to double up on the nine holes available.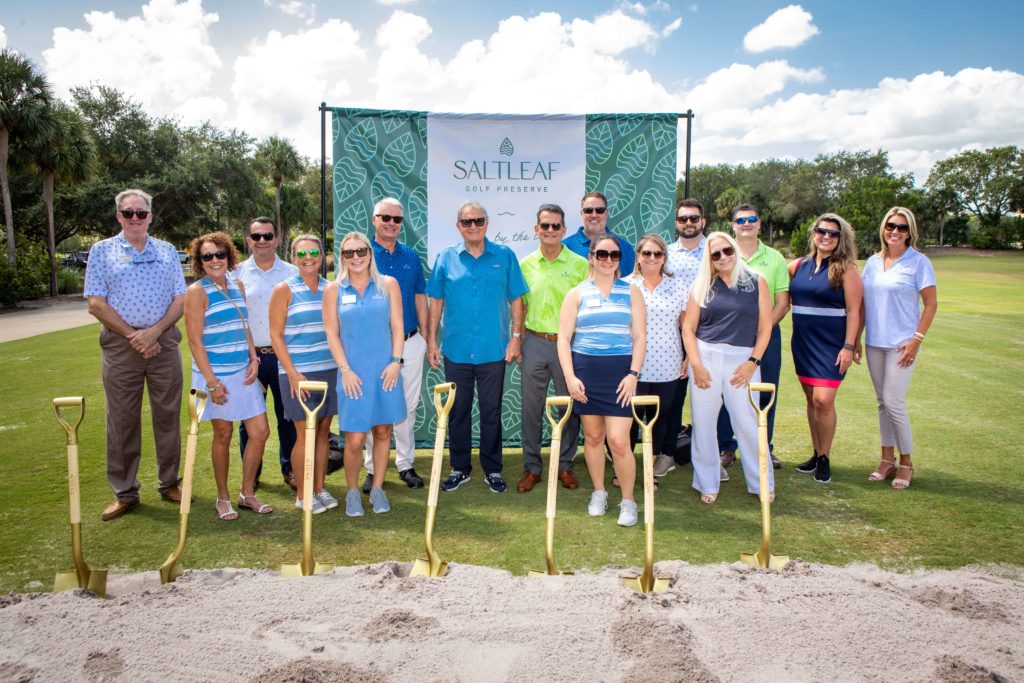 At Saltleaf, we're delighted to be on our way to having this beautiful, challenging and fun activity in our new coastal village. The first opportunity to live here is officially on its way, too. The Ritz-Carlton Residences, Estero Bay, are now available for sale and ready for occupancy in 2025. Learn more here.